Family Advent Experience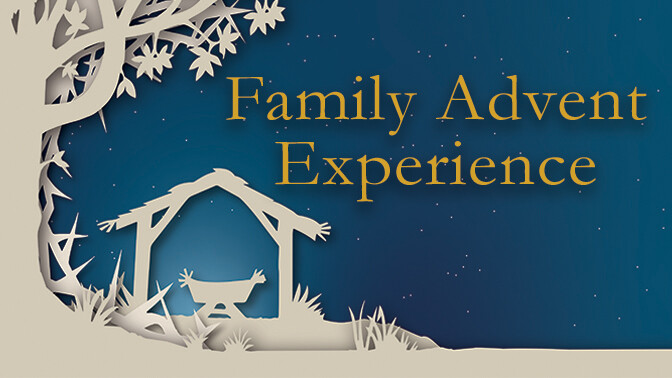 Sunday, December 9, 5–7pm, Ministry Center
This is a place for families, with preschoolers–grade 5, to pause and prepare for Christmas through interactive connections to Jesus' story. Come and experience the sights, sounds and tastes of the season together. Light refreshments. No cost or registration.
EXPERIENCIA DE ADVENIMIENTO EN FAMILIA
domingo, 9 de diciembre, 5–7pm, Ministry Center
Este evento, que es diseñado para familias con niños de la edad de pre-escolar hasta grado 5, es una oportunidad para tomar el tiempo de prepararse para la navidad a través de conexiones interactivas con la historia de Jesús. Ven y experimenta las imágenes, sonidos, y sabores de la temporada juntos. Sin costo y sin necesidad de registrarse. Se servirá un refrigerio ligero.
Christmas at New Hope Church
CONTACT