Women's Breakfast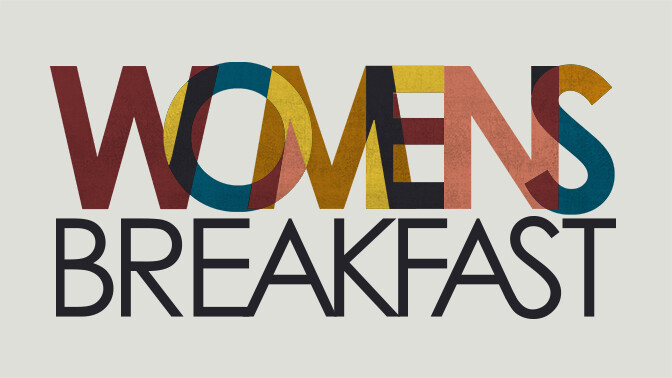 Saturday, January 26, 9am­–12pm, Family Center
A place for women to become friends and friendships to deepen. Enjoy a fabulous breakfast while learning more about what it means to live within the beauty and challenge of diverse community. We'll engage in topics that invite conversation and laughter, as well as creative ideas for real-life relationships. Our speaker, SharDavia Walker, goes beyond trending topics to highlight why intercultural relationships matter to God. Bring your Bible and a friend!
Cost: $15. Registration and childcare deadline: January 20. Live Spanish interpretation also available.
Childcare
Limited childcare available for birth–grade 3. First child: $5. Additional children: $2.50. Family maximum: $10.
Our Speaker
SharDavia Walker, is on staff with Campus Outreach, an interdenominational college ministry and has taught at Gospel Coalition training events. She loves to bring diverse women together to learn from God's Word and one another. Shar and her husband live in Atlanta, Georgia.

Desayuno de Mujeres
el sábado, 26 de enero, 9am-12pm, Family Center
Un tiempo para que las mujeres se conviertan en amigas y profundicen en sus amistades. Disfruta de un desayuno fabuloso mientras aprendes más sobre lo que significa vivir dentro de lo hermoso y desafiante que es una comunidad diversa. Charlaremos de temas que promueven una conversación muy amena, además compartiremos ideas creativas para las relaciones en la vida real. Nuestra invitada, SharDavia Walker, va más allá que los temas populares para recalcar por qué las relaciones interculturales son importantes para Dios. ¡Trae tu Biblia y a una amiga!

Costo: $15. Fecha límite de inscripción y guardería: 20 de enero. Interpretación en vivo disponible.
Cuidado de Niños
Nacimiento-grado 3. Primer hijo: $ 5. Niños adicionales: $ 2.50. Máximo familiar: $10.
SharDavia Walker trabaja con Campus Outreach, un ministerio universitario interdenominacional y ella ha enseñado en eventos de entrenamiento de la Coalición para el Evangelio. Le encanta atraer a grupos diversos de mujeres para aprender de la Palabra de Dios y de la una a la otra. Shar y su esposo viven en Atlanta, Georgia.
CONTACT
Women's Ministries or 763-536-3203
Staff / Facebook