Alpha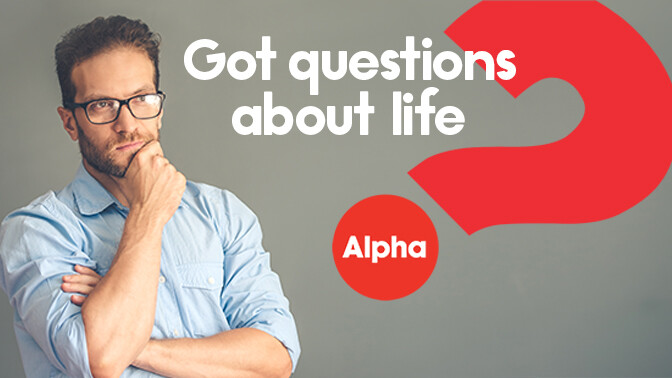 Tuesdays, January 23–March 13, 6:30–8pm, HopeBridge
Alpha is an 8-week series designed to create a place for people to start asking the big questions of life—Why am I here? What is my purpose? What comes after death?
Join a small group discussion with snacks, informal conversation and a video talk on faith. You'll also take part in a Saturday Day Away. The objective of Alpha is to encourage exploration of important questions about origin, purpose and destination.
Dinner served on January 23. Everyone is welcome!
CONTACT